Greater visibility into Supply Chains is vital for effective warehouse management. IoT offers considerable scope for implementation in the arena from the beginning to when a shipment reaches end customers.
___________________________________________________________________
Research shows IoT in the global warehouse management market is anticipated
to achieve a revenue of USD 19.06 billion by 2025.
___________________________________________________________________________
Outlining Streamlined Inventories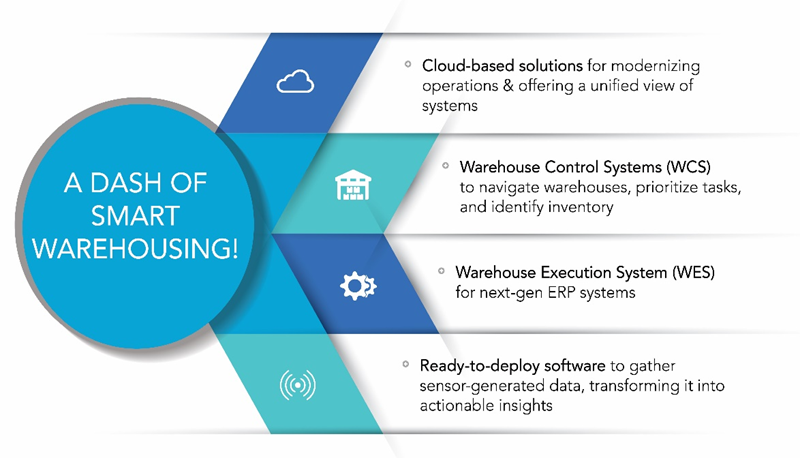 IoT is a collection of interconnected physical devices that enables a better understanding of processes. The primary goal of its implementation is to ensure negligible human interference with automation.
Simply put, IoT presents a valuable approach for tracking and authenticating inventories using GPS and other technologies.
A Blueprint for Modern Warehouse Environments

Equipment-Intensive Implementation
Proper equipment such as sensors, RFID (Radio Frequency Identification), actuators, beacons, server(s), and software is vital for IoT platforms for automated Distribution Centers (DCs).
The reason? They exchange data by:
Connecting IoT and non-IoT enabled devices

Collecting data from other systems over a single platform

Serving as a control tower
Embedded with such technologies, IoT-based Warehouse Management Solutions (WMS) enables a continuous data flow. Different sensors measure attributes associated with the operation of warehouses, including humidity, temperature, location, and movement. Automated equipment can then use these insights to orchestrate actions in real time.
For example, real-time data helps track a consignment's exact location, empowering strategic and tactical decisions. It further optimizes the time required to scour through inventories. These devices monitor, report, and exchange data to fulfill the warehouse's basic requirements. They also scrutinize product storage conditions and enhance quality management across the supply chain. Such data is accessible and readable anywhere through one platform with plug-and-play adaptors. It provides real-time cross-application, comparative, and user-driven analysis with 100% flexibility.
The IoT revolution is already happening and will inevitably impact every sphere. So, entrepreneurs now have a simple choice; either leverage the benefits of IoT to stay in the competition. Or be left out of the running.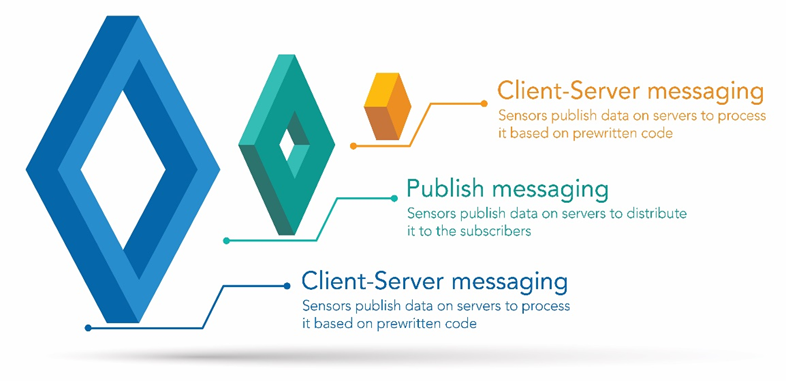 The Cybage Framework
Cybage offers agile, customizable, dependable solutions with best-in-class warehouse management functionality. We have successfully employed industry best practices to reduce the total cost of ownership across multiple WMS implementations, boosting customer satisfaction.
Leading manufacturers, retailers, large-scale distributors, and 3PLs have enhanced their efficiencies by leveraging our comprehensive capabilities. As a Körber WMS implementation partner, Cybage streamlines business processes, delivering innovation that empowers flexibility cost-effectively!